Detailed assessment, mapping, and evaluation that leads to transformation of your practice. RCS7 experts will assist by analyzing all the workflows, procedures followed, and used technologies. Recommendations provided with tangible results, improved accuracy and cost-effective solution. Our best practices helps your team to monitor improvements and better manage your reimbursements.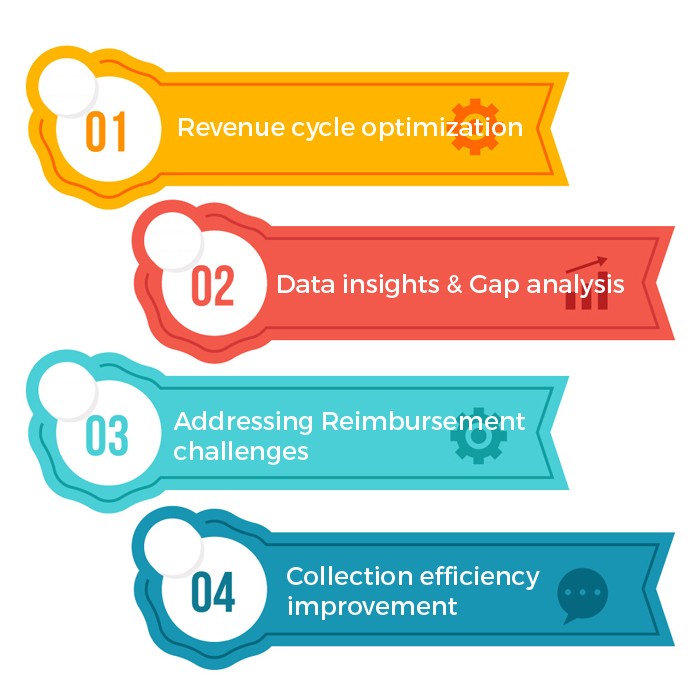 Highlights
We use latest technologies and solutions to maximize the deliverables with quality.
- Gain a clear understanding of current revenue cycle performance.
- Create a cost effective and scalable revenue cycle infrastructure.
- Develop CPI and effective Measurement Capabilities.
- Overcome current challenges and focus on Revenue cycle optimization.
Customized approach to revenue cycle transformation.
Strategic environment to enhance your services.
Data insights for Revenue improvement & enhancement.