Medical coding has now become an essential part of the healthcare industry, so it is no wonder that medical coding specialists are very much in demand these days. RCS7 provides medical coding services in very affordable and highly efficient way. As a certified medical coder, RCS7`s, medical coding is managed by experienced and trained professionals. Our error free output assists Practices to get paid quicker and better.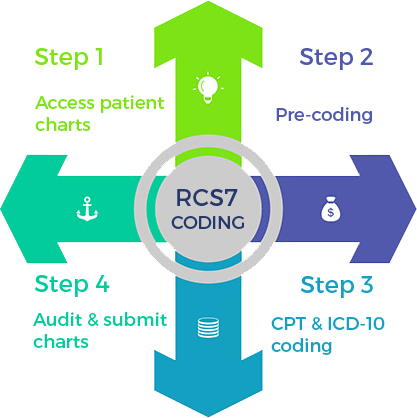 Highlights
We use latest technologies and solutions to maximize the delivarables with quality.
- Family Practice, Internal Medicine, Physical Therapy, Radiology and more….
- Certified and experienced coders
- Accurate and Quality coding
- Efficient management of coding process
- Stay updated in Coding standards and measures
Following all coding standards and rules for accurate results.
Reporting financial statistics for decision making.
Efficient and cost-effective solution with quality.